FINDER
End to end in less than 60 seconds
Your customers are busy and they're on the move, which is why our Finder is made mobile-first. We use a proven user journey to get your visitors from the first click to payment in less than a minute.
AWARD-WINNING USER EXPERIENCE
Exceed your customers expectations
Franscape has won gold in both the UK Digital Experience Awards and the International Customer Experience Awards and the Finder is a big part of that. We have refined the booking process based on years of experience and a raft of different implementations across different businesses and use cases to ensure you can deliver an award-winning experience to your customers out of the box.
SIMPLE INTEGRATION
Add to your website in a couple of clicks
With our guided onboarding and option for custom branding, we help you tailor the look and feel of the finder to suit your website. It's then as simple as adding a small snippet of code to every page you want the finder to appear on. With our simple step-by-step guidance you don't even need a developer and it works with every website platform.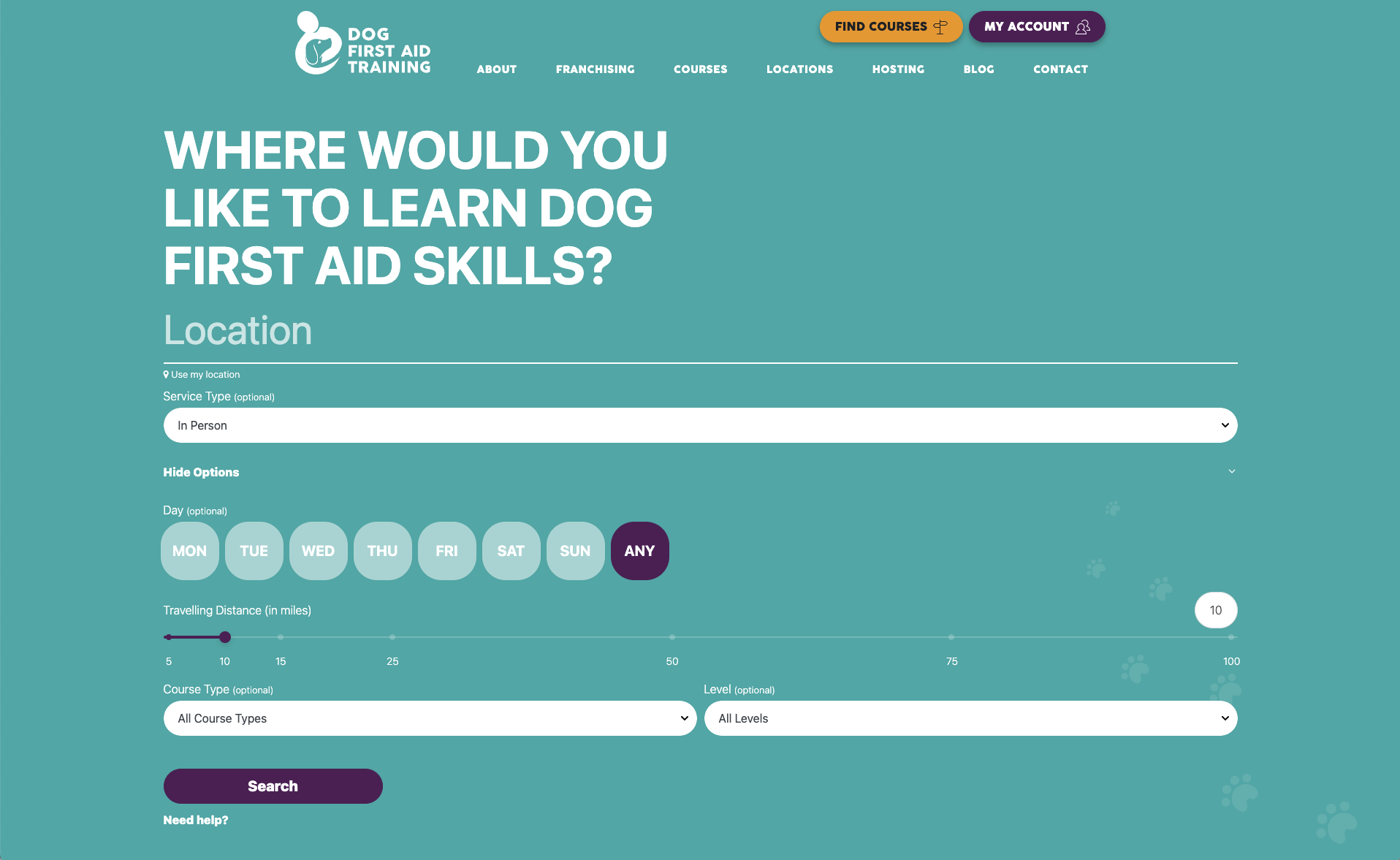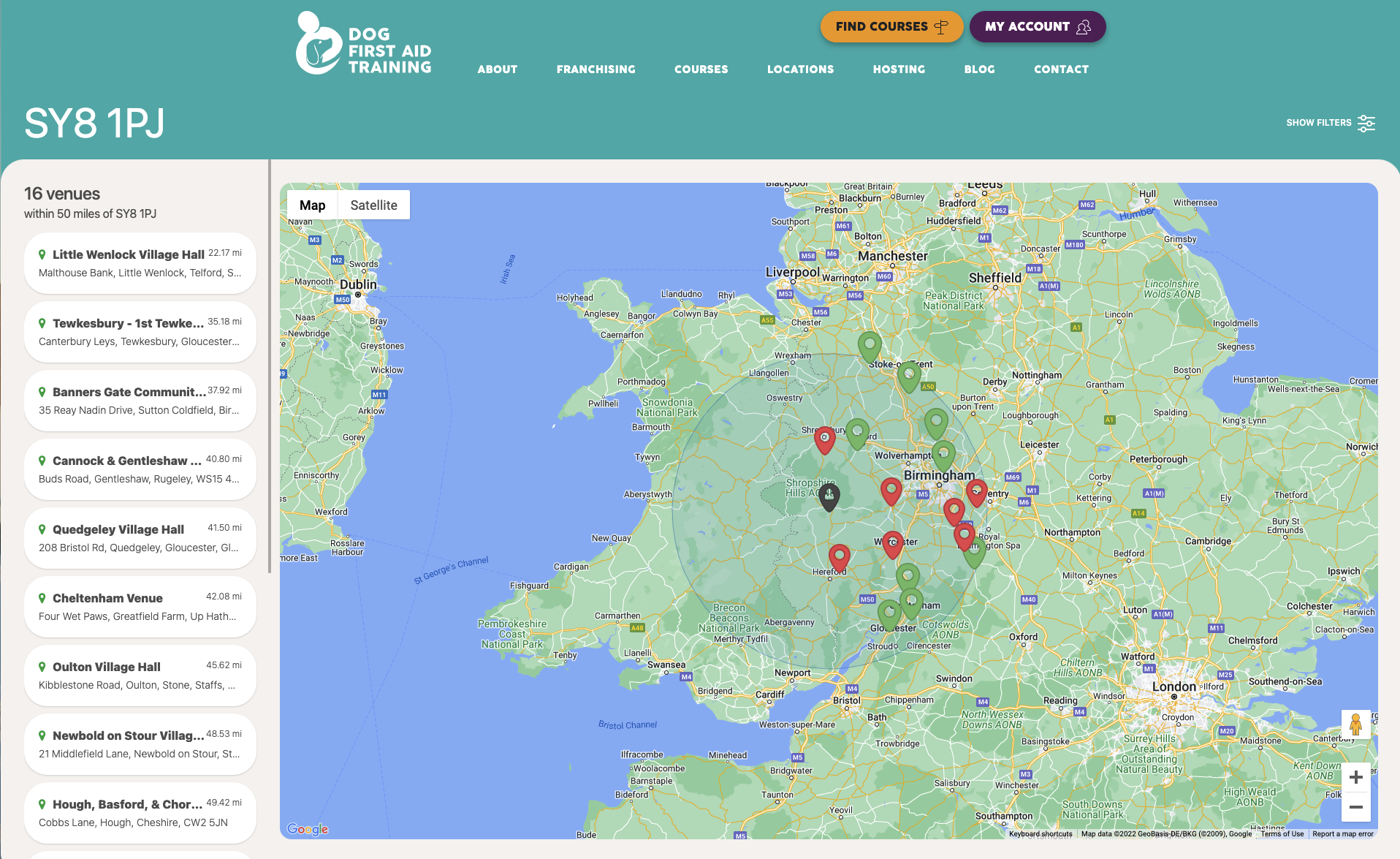 ADVANCED MAPPING INTERFACE
Get your customers to the right session
Our advanced mapping interface quickly and simply indicates the location and availability status of the venues closest to the user. Giving them all of the information they need to choose a venue and nothing that distracts them.
RICH INFORMATION
Key booking information at a glance
Once the customer has selected a venue we then surface all of the classes with availability along with all of the key information they need to make a decision as to whether it is right for them without needing to click into it.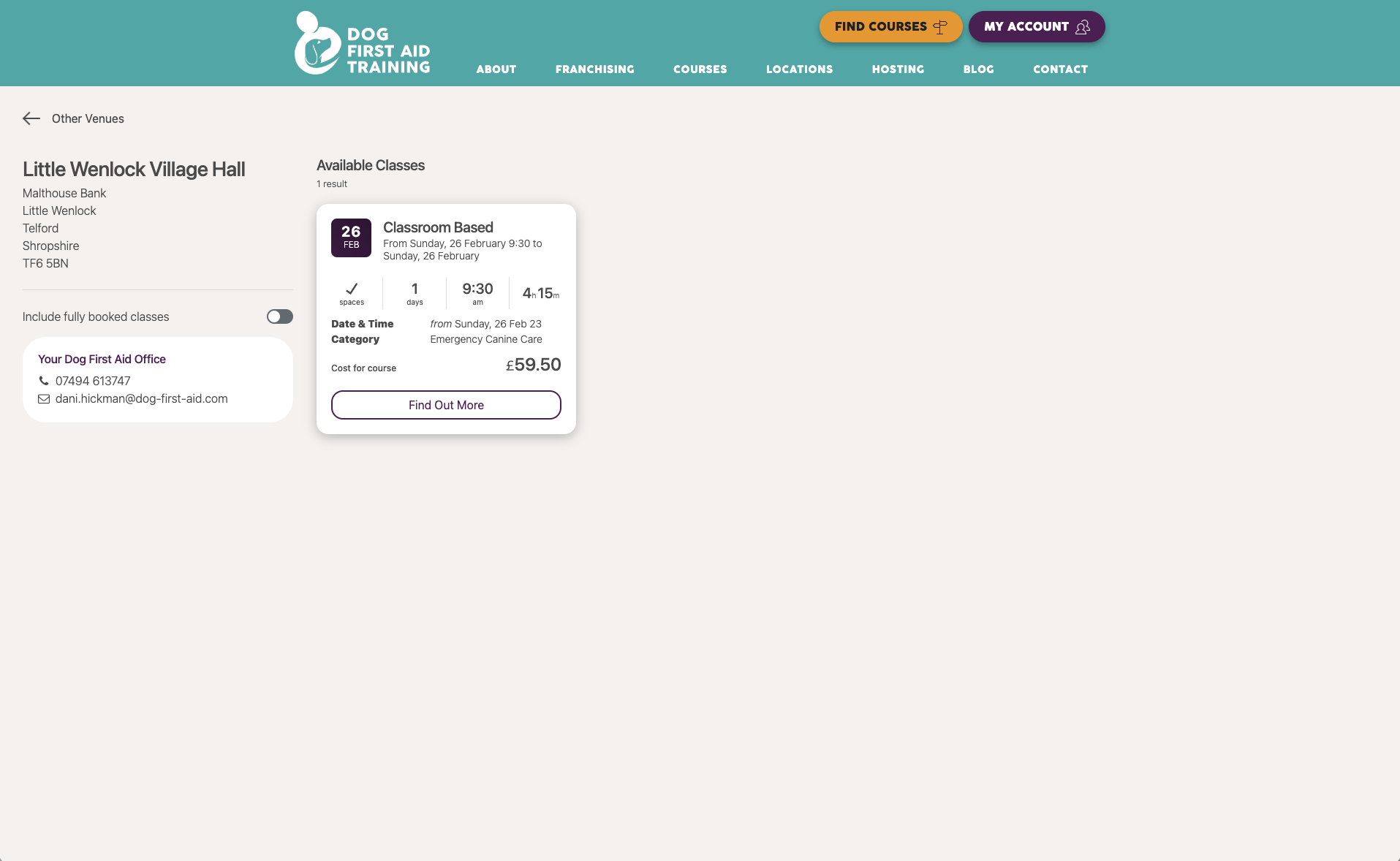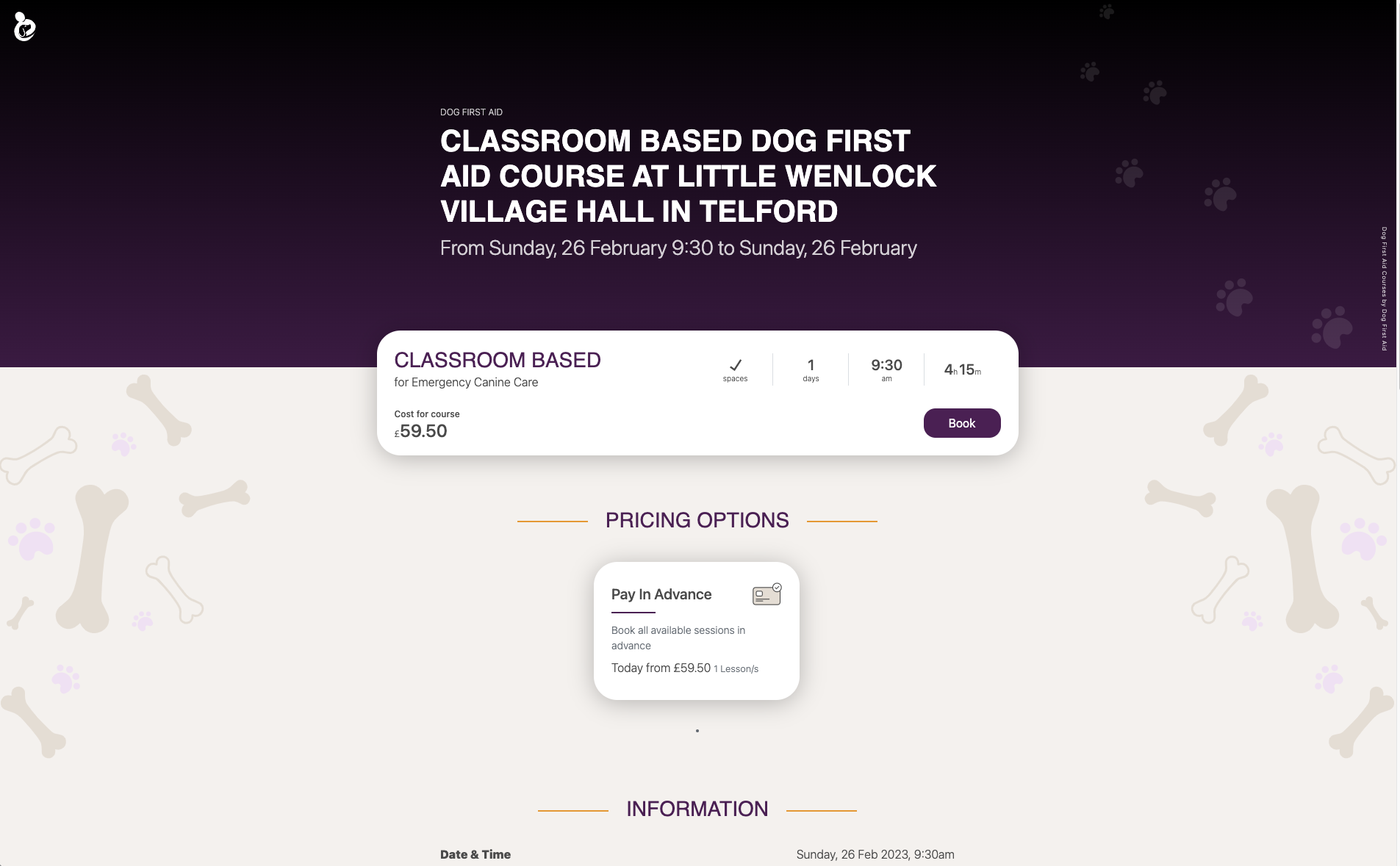 DYNAMIC CLASS INFORMATION
No questions left unanswered
One of the biggest barriers to converting visitors into customers is not giving them the information they need to feel confident in making a decision to sign-up. Our dynamic class information pages are built from the information you enter into the main system and provide answers to every common question.
FULL ACCOUNT INTEGRATION
Only enter key information once
The finder is fully integrated with our customer portal. New customers will be asked to set-up an account, which will store all of their information, including secure storage of card details. Returning visitors simply log-in and have the option to review their booking before completing the purchase in a couple of clicks.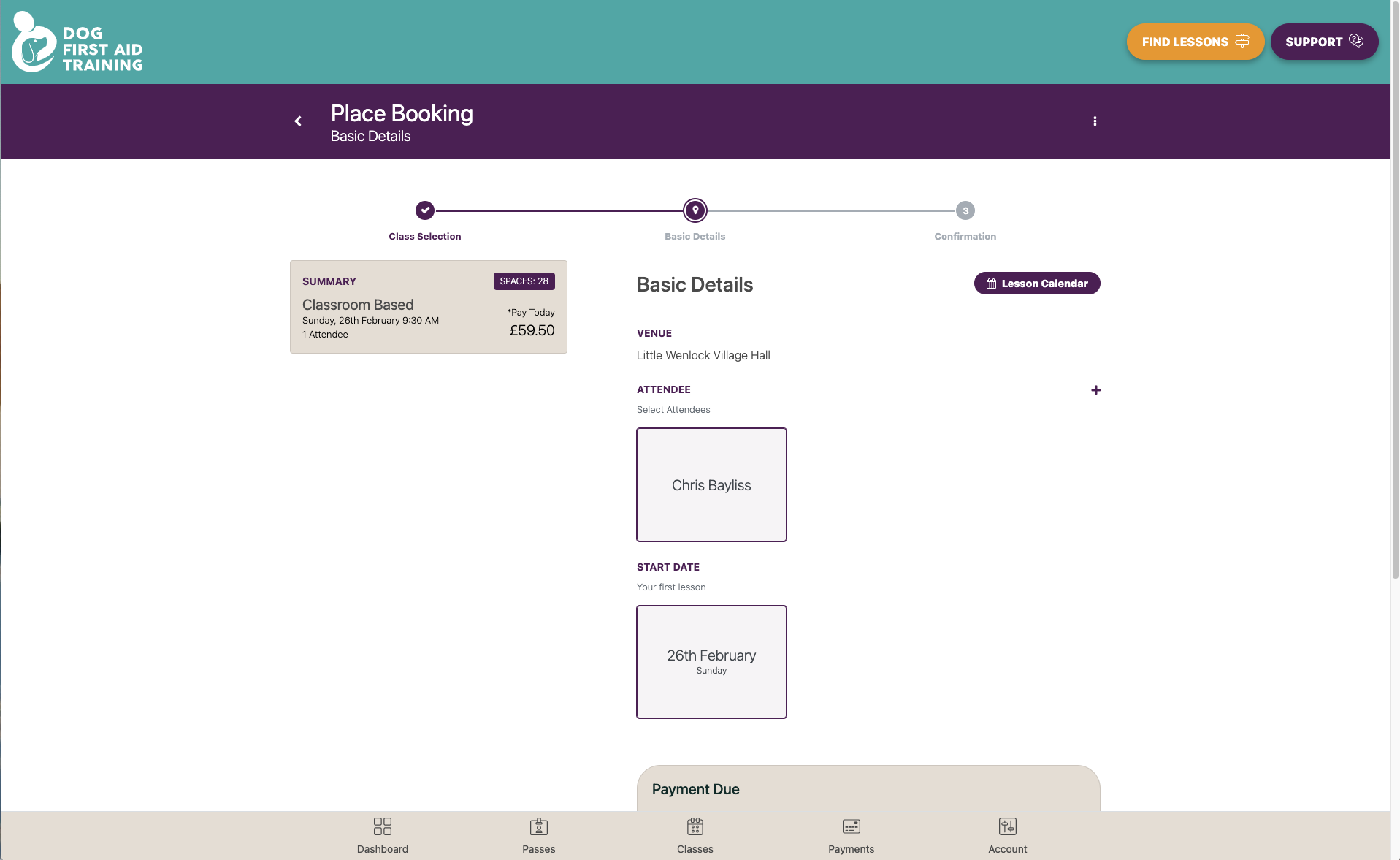 KEEP EXPLORING
Customer Portal
Take a look at the next element of Franscape, our Customer Portal, where customers can self-service all of the most common requirements that your service team will deal with day-to-day, 24/7, 365, in just a few clicks.
LEARN MORE
One tool for all your franchise operations