PRODUCT
Explore Franscape
Franscape combines everything you need to deliver an outstanding customer experience with powerful management tools that enable you to operate your business with maximum efficiency.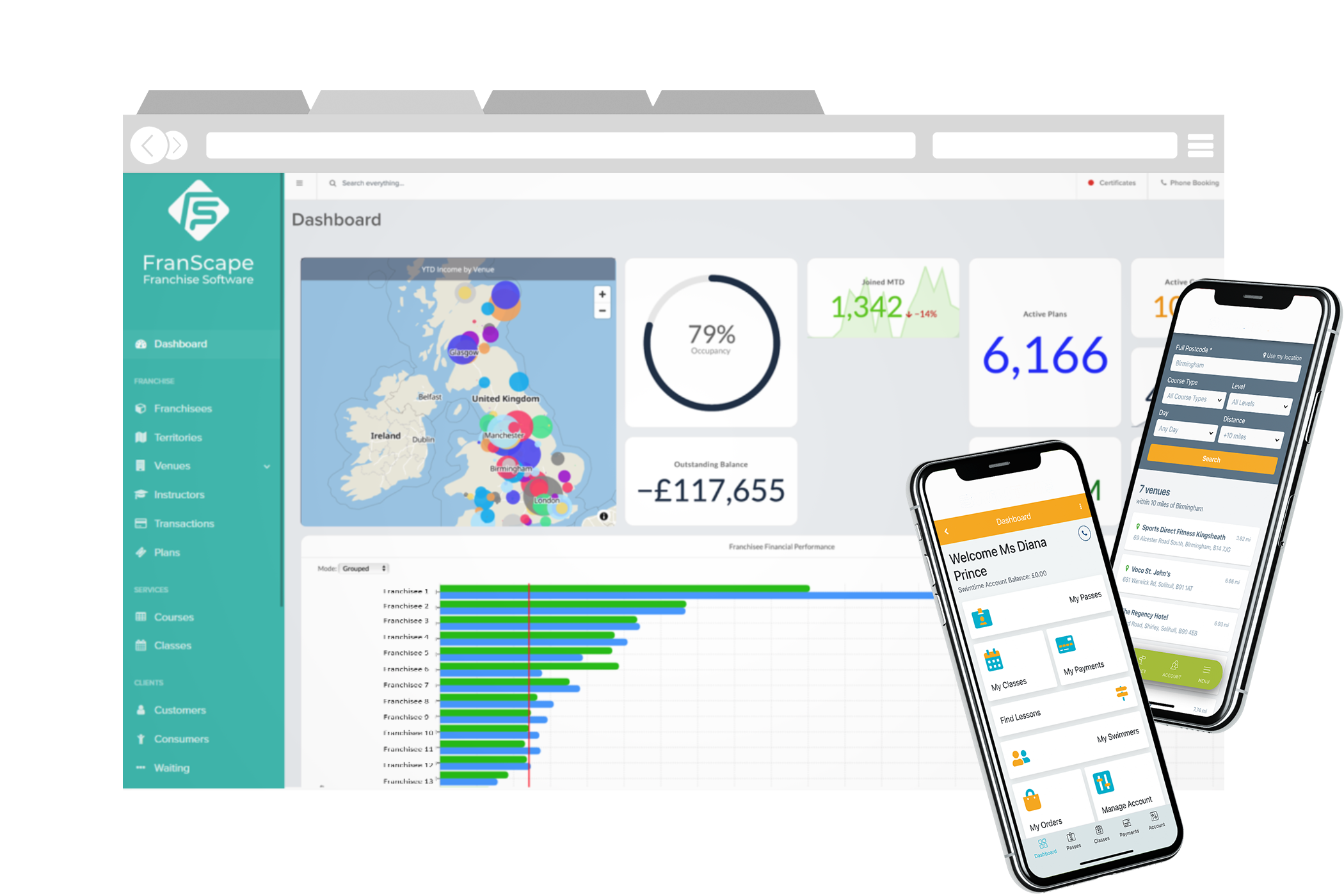 POWERFUL FEATURES
Three Elements. Unrivalled Capability.
The Franscape system includes three primary components, a class finder and booking tool that can be seamlessly integrated into any website, a customer portal and a full-featured management tool and associated app.
Find, book and pay for a class from any device in less than 60 seconds, with the data instantly delivered into the Franscape system. The finder easily integrates into any website and offers a fast, information-rich booking experience.
The vast majority of inbound enquiries to any activities business are one of three things. Payments, changes of customer information and booking enquiries. Our portal makes all of these 100% self-service.
Our main system combines CRM, ERP and MIS functionality into a single, simple to use tool designed just for activities franchises. Manage customer, venues, instructors, courses and classes all in one place.
Finder
Find and Book Classes
The data and many years of first-hand experience tell us two things - your customers are busy and they are on their phones. The finder is optimised to excel in both situations with a typical booking taking less than 60 seconds to complete on our fully mobile-optimised tool. The best thing is that it will work with any website or even on a standalone link.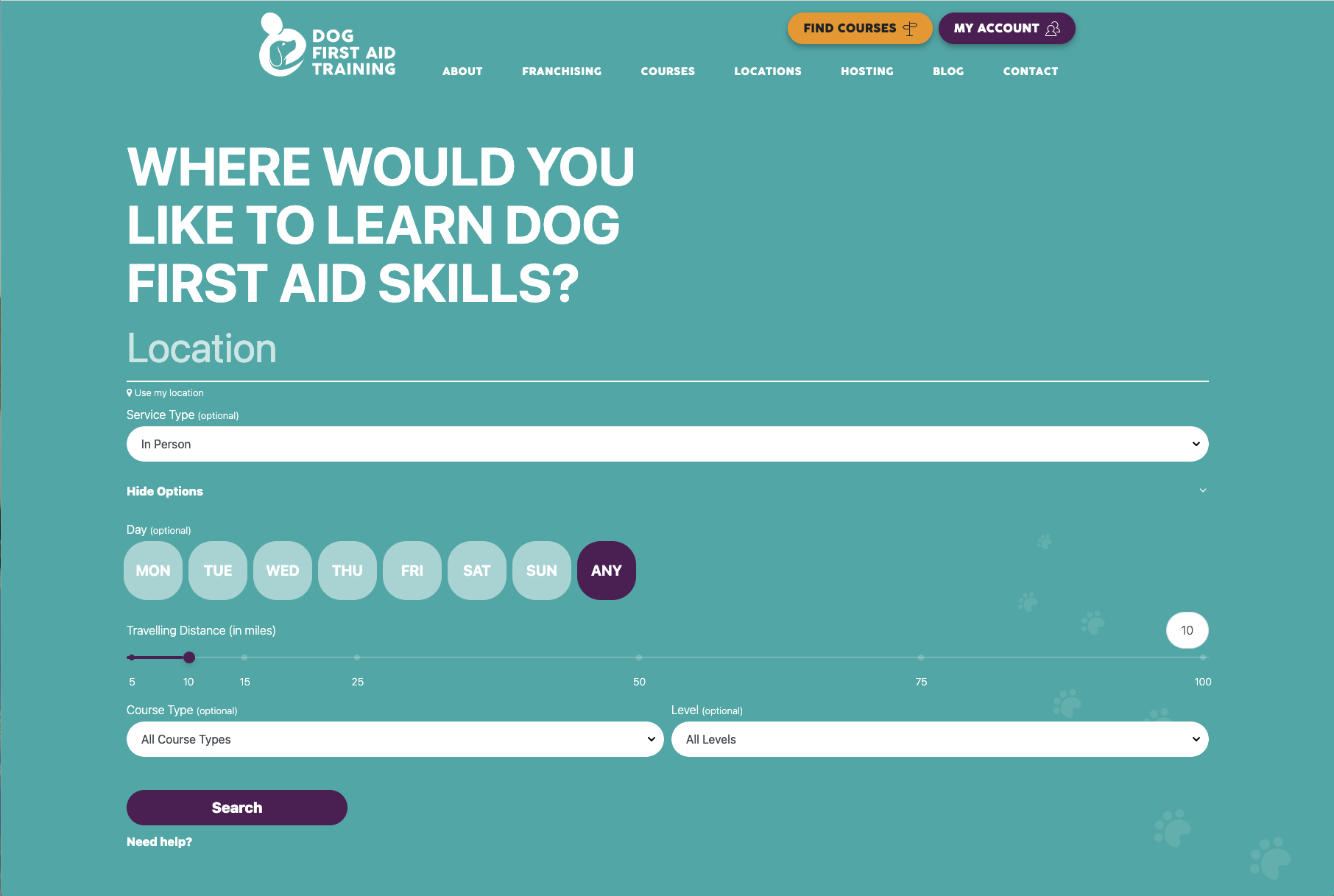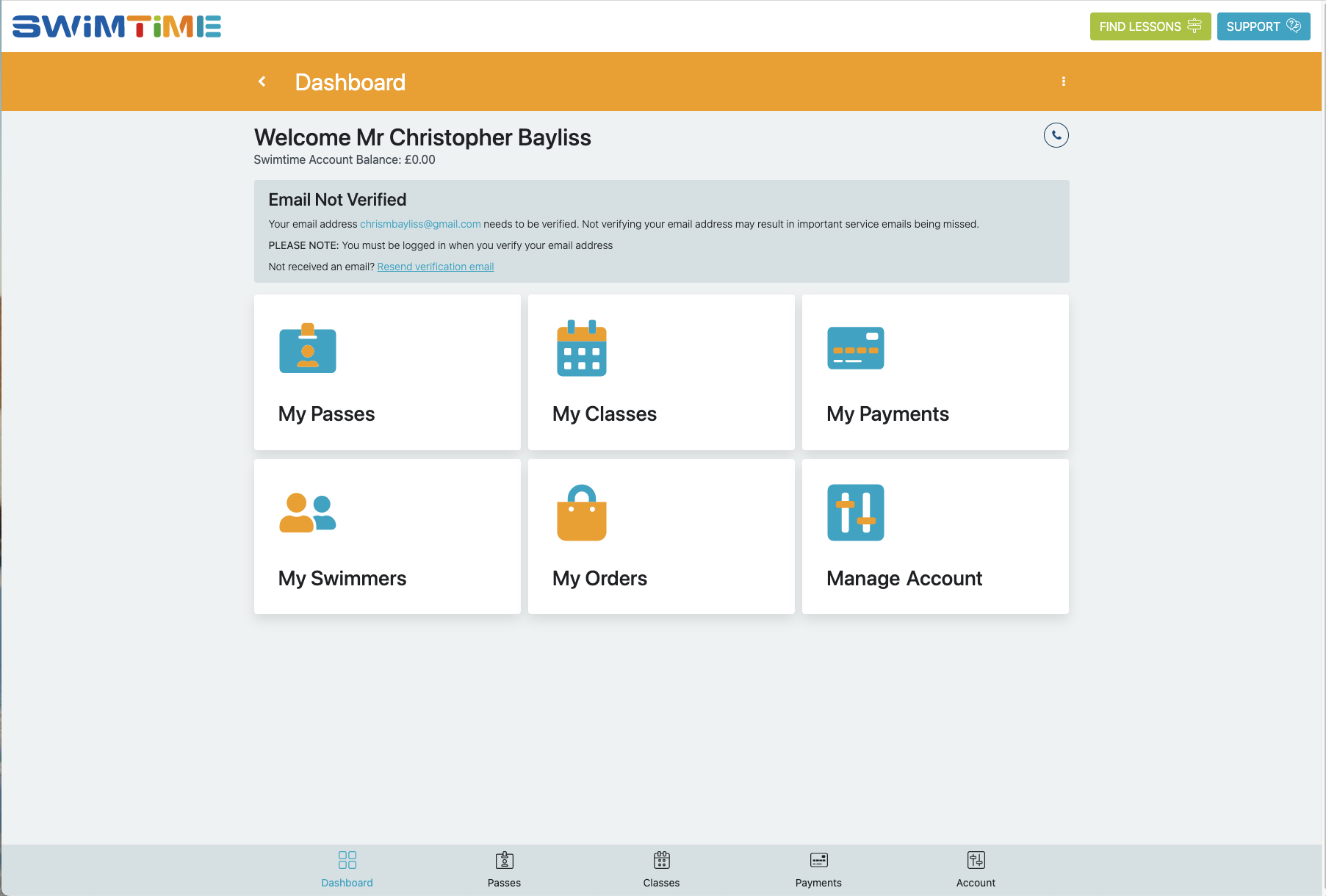 Customer Portal
Self-serve Customer Portal
Are your team constantly answering the same questions from customers and helping them solve the same problems? The majority of customer enquiries are around three things: payments, bookings and personal information changes. The Franscape portal integrates into your website just as easily as the finder and lets your customers take control of their accounts saving you time and money and allowing them to resolve problems instantly 24/7.
Franchise Management
Full Franchise Management
Are you grappling with multiple tools not really designed for the needs of your business? Franscape is designed to be the control room for your entire activities franchise. It allows you to manage customers, venues, instructors, courses and individual classes all in one place and works seamlessly with the finder and portal. Your franchisees can access their own data, your instructors can use the web app to see their classes and attendees in real-time. It even helps you take franchisee royalties at source.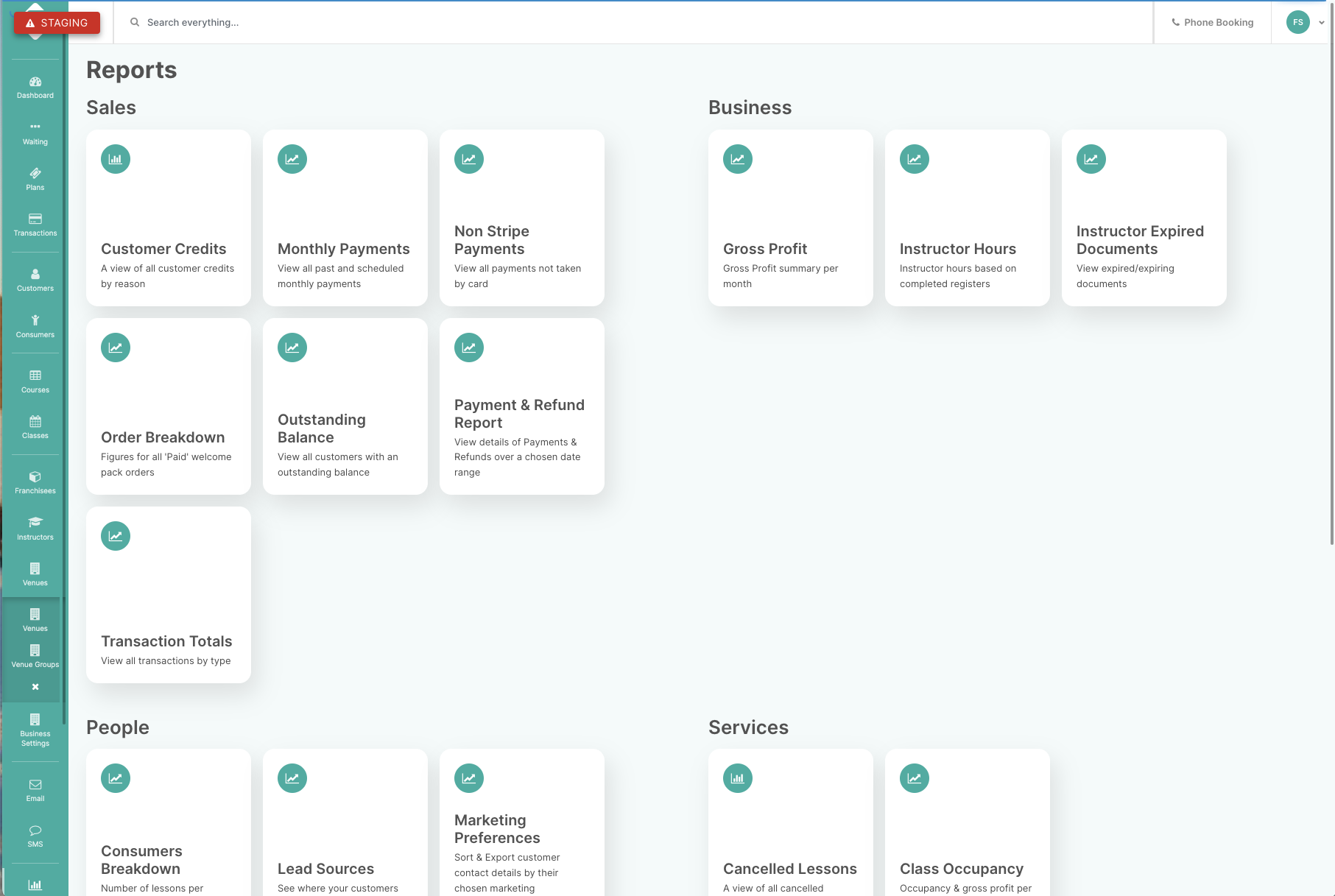 One tool for all your franchise operations